Instagram feeds are filling with mouth-watering photos of everyone's baking through quarantine. Finally having all the world at home means you can finally try your hand in the kitchen. Well if you have a sweet tooth, and are counting down the days till you can book your flight to Italy, why not try out some of these 5 Italian Sweets?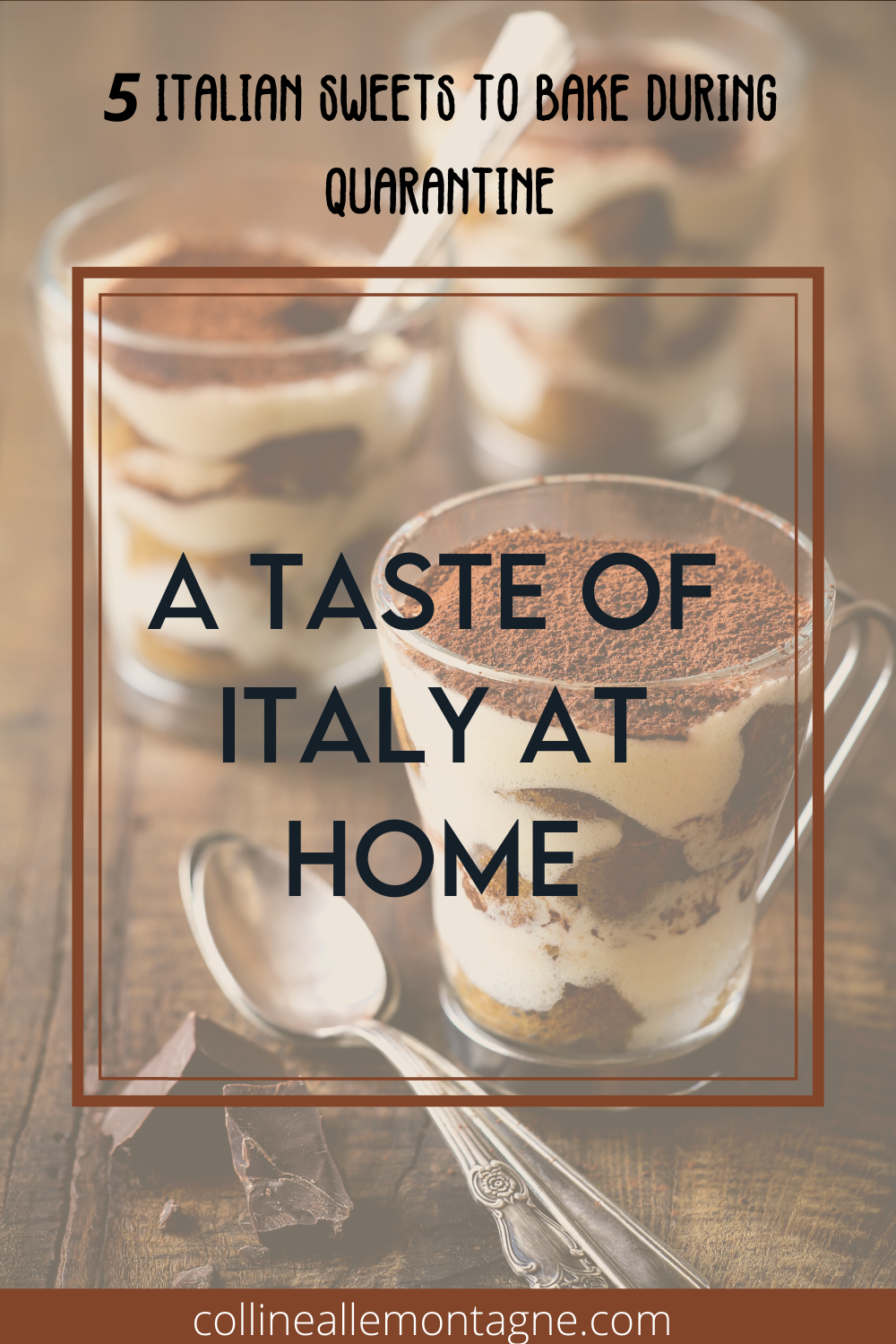 Tiramisu
It's a classic, but it also happens to be one of the easiest Italian sweets ever! The perfect mix cream, coffee and a little cacao. We are currently loving this recipe version by The New York Times.
Mainly what you'll need:
Marscapone, Eggs, Cream & Sugar for the cream; coffee, ladyfingers, and cocoa for the rest!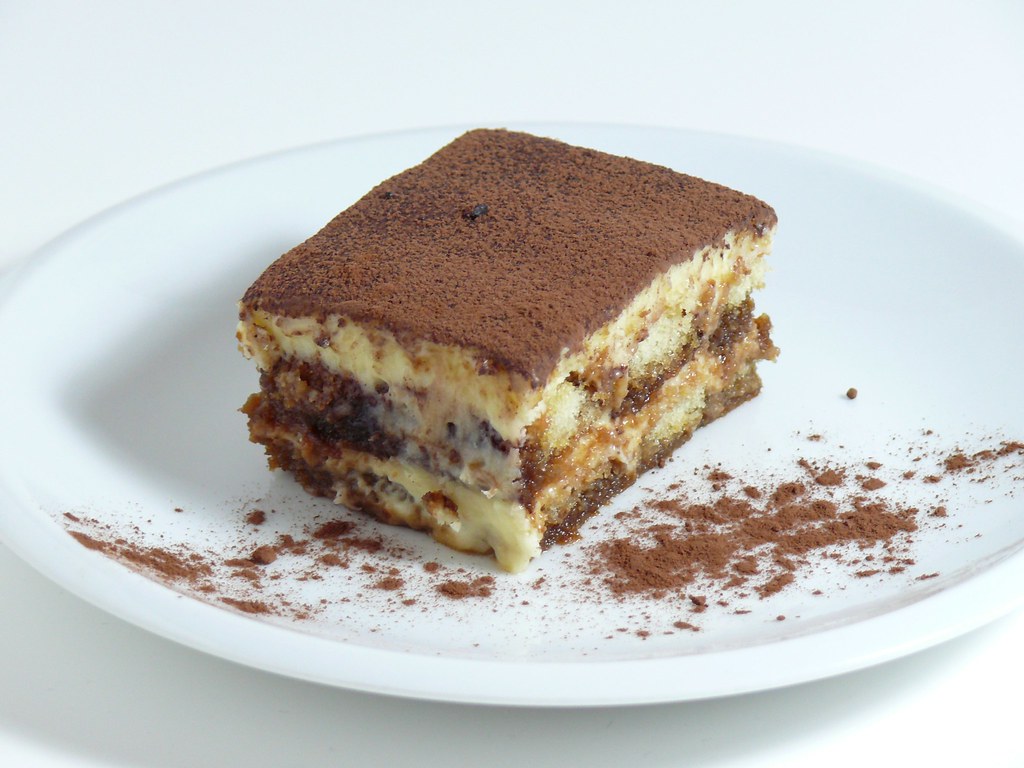 Mandorletti
Ok, these might not be one of the most famous Italian sweets, but they are one of our personal favorites. The recipe comes from a friend's family in Abruzzo. These sweet cookies are quick and easy to make and go great with a little espresso in the morning.
What you'll need:
70g Almonds (chopped), 70g Flour, 120g sugar and 1 egg white.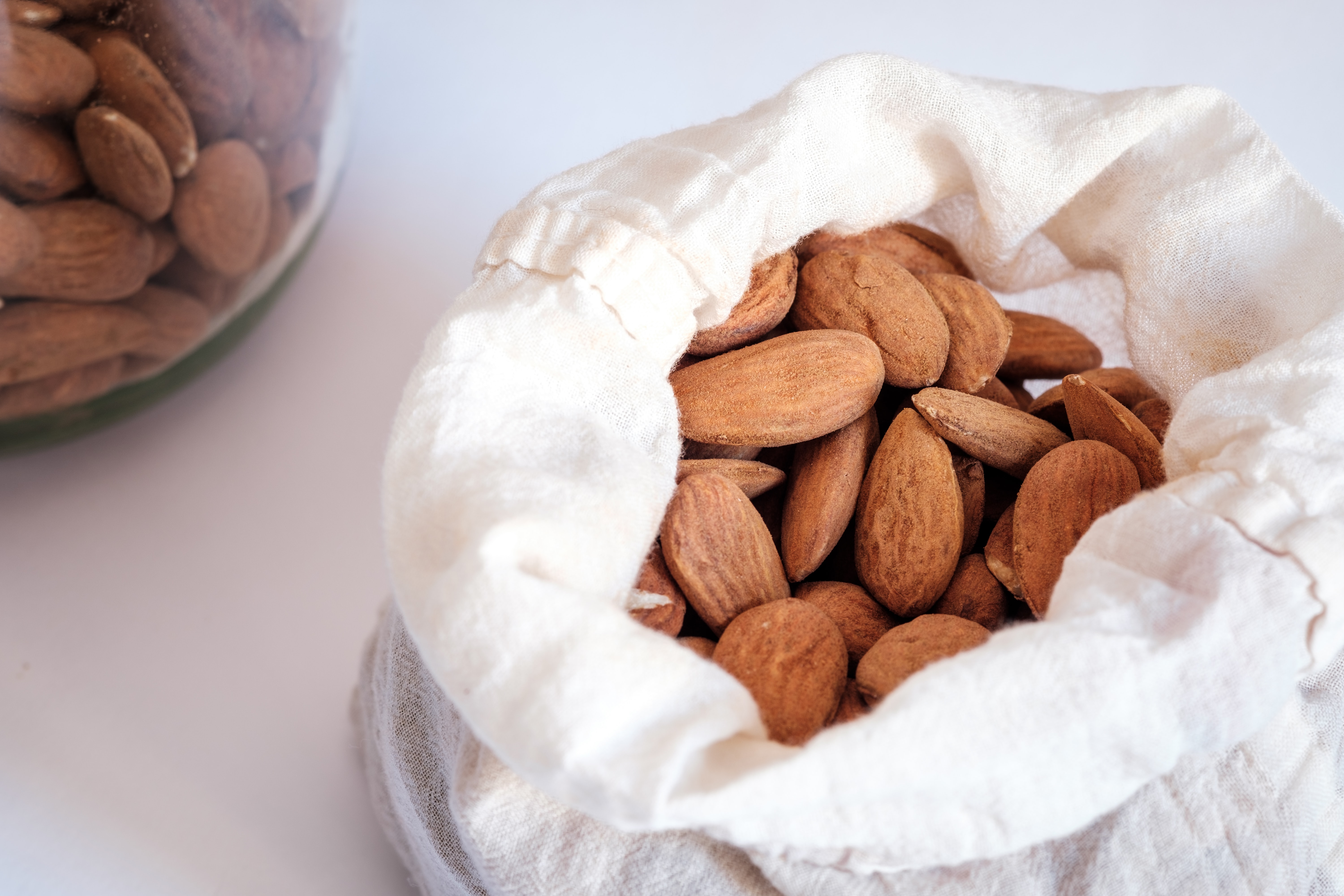 How to make them:
First, beat the egg white so it is a little mixed, but not frothy. Then mix all the ingredients together into a dough. Roll the dough into a little loaf cover it all with parchment paper. Stick it in the freezer overnight. The next day cut into thin slices and cook in the oven at 180C (356F) for ten minutes.
Cantucci
Or as you probably all know them as: Biscotti. But in case you didn't know "biscotti" just means cookies in Italian! These particular cookies are mainly tied to Tuscany where a popular dessert is to pair them with a Vin Santo, a Tuscan sweet wine.
This Recipe comes from Hook'd On a Bite
What you'll need
270 gr. Flour
25 gr Cacao powder
170 gr sugar
150 gr hazelnuts
3 eggs
1 dash of vanilla (original calls for vanilla bean but i am guessing we all didn't stock up on that)
Orange Zest
Raw Sugar
70 gr butter
How to make them:
Mix the eggs and sugar, adding the flour in small doses, the cocoa, the orange juice, the vanilla and mix well, finally incorporate all the other ingredients. Work well to obtain a smooth dough.
Form your cantucci into loaves, brush them with a little egg and sprinkle with sugar.
Bake at 180C (356F) degrees for 20 minutes and leave to cool.
Cut the cantucci and put them back in the oven at 180C (356F) degrees to toast for 5 minutes.
Fritelle di Mele
A Carnevale favorite here in Piemonte. these fried apples are best when eaten still hot. We thought to include this so you can at least say you had some fruit!
Check out this recipe from Food52!
What you'll need
Eggs
Flour
Milk
Apples
Vegetable oil, for frying
Maritozzi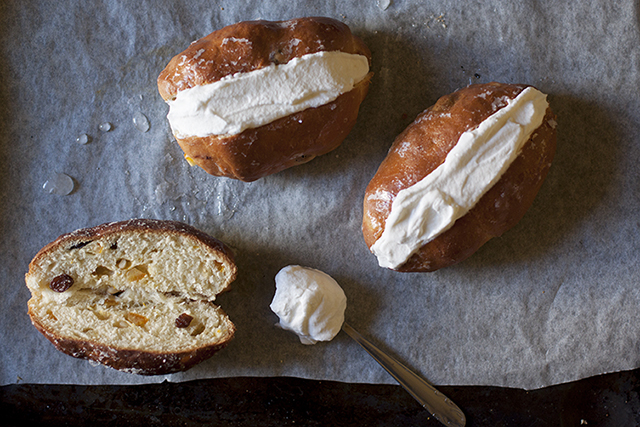 Ok we saved the challenge for last, but man are these good, and they can be made at home! Try out this recipe from Emiko Davies.
What you'll need
Yeast
Water
Flour
Butter
Sugar
Pine Nuts (optional)
Raisins (optional)
Eggs
Candied Orange (optional)
Lemon & Orange Zest
Fresh Cream
Let me know how they all turn out!