Valle D'Aosta:
For reds there are two wines that come to mind from the region of Valle d'Aosta:
Donnas: Another more common DOC of the region, Donnas is made with 85% Nebbiolo grape. It is aged a minimum of 24 months, 10 in wooden barrels; the Superiore denomination is aged 30 months 12 of which is in wood. It is a dry red with perfumes of spices, toasted hazelnut and chocolate.For White Wine lovers, you can try the Blanc des Mogex et de La Salle which is produced with 100% Prié Blanc, a native grape to the region. This delicate straw-coloured wine gives off perfumes of mountain herbs and fresh-cut hay. A flavor to truly match the region.
Piedmont
Piedmont is world-famous for their remarkable red wines but here are two you might not have heard of before:
Ruchè di Castagnole Monferatto DOCG. This wine comes from 90% to 100% Ruchè native grape. This grape actually is a variation of one originating in Burgundy, it was originally cultivated by monks of the region. A fruity red, Ruchè often has a higher alcohol content than most other wines but goes down smoothly due to its easy berry flavor, with just a dash of spice.
Nebbiolo di Carema DOC: An alternative Nebbiolo to try, this wine is made in the north of Piedmont, on the mountain cliffs that border Valle d'Aosta. It is made of 100% Nebbiolo, the base version is aged for 2 years, of which one year is in wooden barrels. It is ruby in color and has a bouquet of roses and spices.
Piedmont also boasts some fantastic white wines, here are two you should try on your next trip: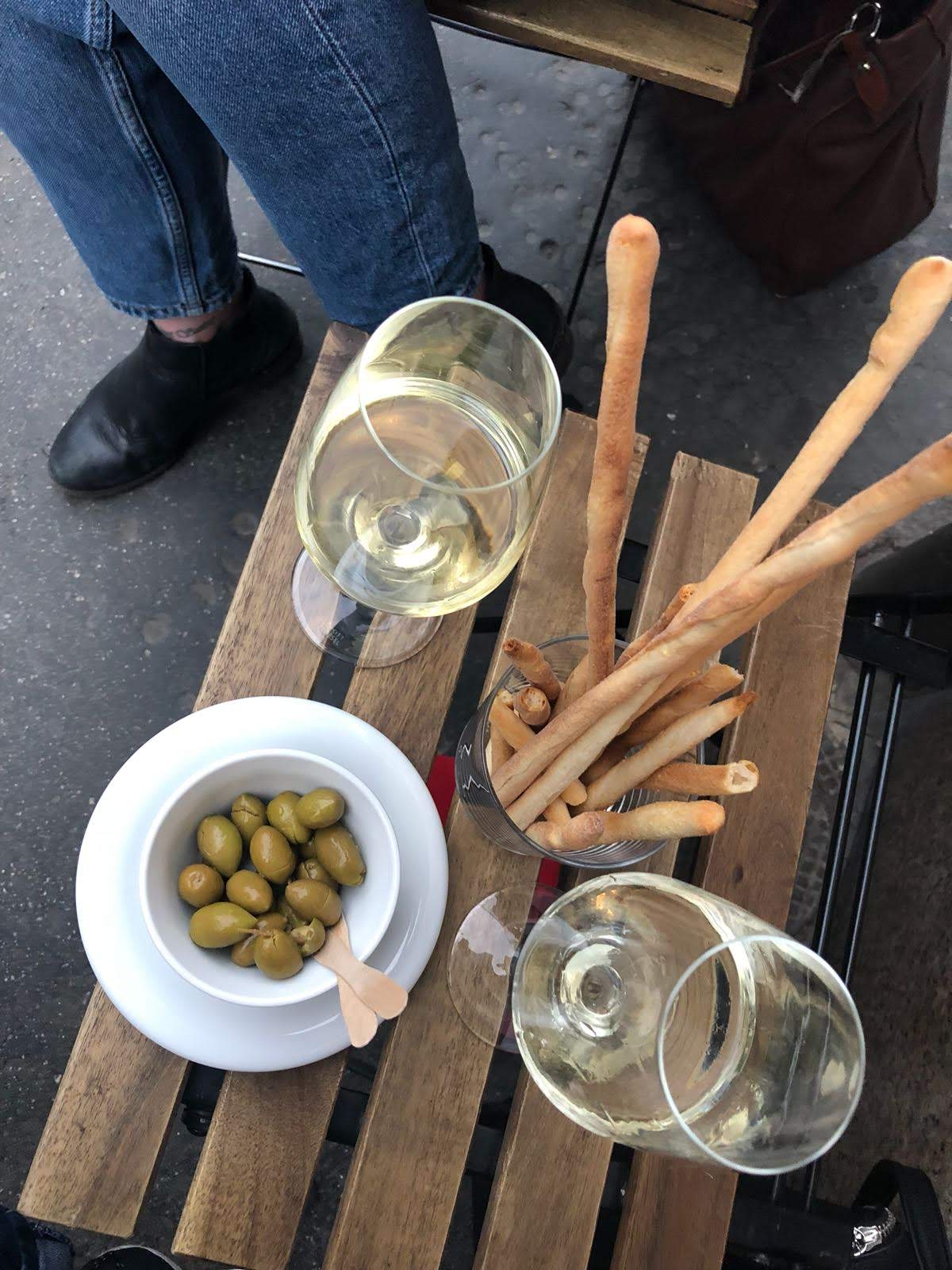 Roero Arneis DOCG: This wine comes from one of the peskiest vines, named Arneis which means "Little Rascal". It was near extinction until the 1960s when Vietti began working to make it come back. Now it is one of the most popular whites in the area. It is crisp and refreshing, with citrus notes.
Timorasso: An ancient native vine from the province of Alessandria, Timorasso began to take off again in the 1980s. Its production was famously revived by Vigneti Massa. This wine has good acidity and gives off aromas of apricots, peaches, and a tad of nutty flavor.
Lombardy
When choosing a red from Lombardy, you have to taste the wines of Valtellina. Valtellina is the northernmost part of the region that borders Switzerland and produces excellent rich wines from a Nebbiolo variant: Chiavennasca. There are a number of DOCG Variations depending on the exact production location, but overall these wines will be slightly tannic with floral sensations. Look out for Valtellina Superiore from Inferno, Maroggia, Sassella, Grumello and Valgella
Considering whites from the region, you really cannot leave without tasting the sparkling Franciacorta: A true rival to champagne. These wines are made primarily with Chardonnay and are allowed to blend in Pinot Nero or Pinot Bianco. Fermentation is done using the Classic Method (the same method of Champagne, fermenting in the bottle). After harvesting the grapes are worked on outside the bottle and left for maturation for 25 months, they are left to ferment within the bottle for at least 18 months. You'll taste the fermentation in the bread crust and yeast aromas, which are then enhanced with citrus notes and dry fruit (almond, hazelnut, dried figs) flavors.
Veneto
Moving over to Veneto, here are two must-try's of Red Wine:
Valpolicella Ripasso, made from a blend of three local grapes, Corvina Veronese, Rondinella, and Molinara. While Valpolicella is normally drunk young and is a light wine, the Ripasso adds an extra maceration to the wine-making process. Once the wine is made it is re-macerated with the pomace of the grapes. This adds extra body and tannins to the wine. It still keeps its fruity and floral aromas.
Amarone: made in the same region of Valpolicella, Amarone tends to have a higher percentage of Corvina, with some Rondinella, but rarely any other grape. To produce Amarone, the grapes are first dried up to 120 days before beginning the wine-making process. High in alcohol, this is a raisiny and full wine.
When it comes to white wines, Veneto is of course world-famous for their sparkling Prosecco. But if you are looking for something different, try the white wines from Colli Euganei DOC, where you will find wines from Pinot Bianco and Moscato.
Trentino Alto Adige
St Magdalener DOC, a ruby red wine made from the Vernatsch and sometimes a blend of Lagrein grapes. This is one of the oldest native red wines from the area. It is a fruity and floral elegant red.
Lagrein, Another native grape of Sud Tyrol, this red wine is high in acidity and quite tannic. It has perfumes of berries, fresh cherries, and violets.
While Trentino produces elegant red wines, they also offer Slyvaner, a grape that comes from Germany, this wine is refreshing and elegant.
Friuli Venezia Giulia
When trying a red from Friuli, aim to find a Pignolo. This rich full-bodied wine gives off notes of plums and blackberry.
When looking for a white, try out Friuliano, or rather Sauvignonasse, a dry, fresh, herbal wine with touches of grapefruit, peaches, and tarragon.
Emilia Romagna
The most widely loved Emilia Romagna wine has to be Lambrusco, so don't leave without trying it!
Another notable wine is the white Romagna Albana DOC, a wine dating back to the Romans, it has notes of peach and almonds..
Marche
One of my favorite whites: Verdicchio di Jesi is a smooth wine with a delicate nutty almond noted bouquet.
If you are continuing your wine trip around Italy with red wines, try the Lacrima di Morra D'Alba DOC made 100% from the local ancient grape of Lacrima, a soft wine. Some say similar to Dolcetto.
Liguria
Have you already had the chance to hike Cinque Terre? Why not try their wine now! The Cinque Terre DOC lo Sciacchetrà a white liquored wine with 18% alcohol.
If you were hoping for something a bit lighter there is the white Pigato DOC, which has such a low yield it is difficult to find outside the region. It produces a complex aroma, mixing herbaceous notes with yellow flowers.
Or there is the Rossese a fruity and floral pomegranate-colored wine.
Tuscany
Apart from the classic Chianti, another remarkable red to try in the region is Morellino di Scansano. Still made of 85% Sangiovese, it produces a smoother wine to Chianti. Look out for the Consorzio producers.
A particular white of the area is Vernaccia di San Gimignano DOCG, considered one of the best white wines of the country since the Renaissance. It is crisp mineral-ly wine that truly stands out in a region so known for its reds.
Umbria
Sagrantino DOCG: A remarkable red, that primarily comes from the area of Montefalco. It is one of the most tannic wines in the world. It is deep-colored and has notes of dark red fruits, plums, and a tad of spice. It is made with 100% Sagrantino grapes, aged a minimum of 37 months, 12 of which must be in oak barrels.
Bianco Colli Amerini DOC, a delicate floral white from around the area of Terni.
Lazio
A phenomenal red from Lazio is the Cesanese, a native grape of the region. It is given DOC recognition when produced in these three areas: Piglio, Affile, and Olevano Romano. It gives off perfumes of violets, roses with hints of cherry, and just a tad of spice.
Another excellent one to try is Nero Buono, this stronger red comes primarily from the area of Latina and is DOC in Cori or Castelli Romani. It is a ruby wine that goes excellent with most main dishes in Roman cuisine.
For a white of the region, you are sure to find the famed Frascati or Est! Est! Est! But I would aim to try a Bombino. An ancient wine that received DOC recognition for Lazio. It is sometimes called Pagadebit because the vine produces such a high yield that it was sure to pay off all the vineyard's debts. It is a crisp wine with hints of apple.
Abruzzo
Apart from the classic Montepulciano d'Abruzzo, give Ceresuolo d'Abruzzo a try! This red wine is a DOC from Abruzzo and is another fruity and spicy red to try.
Another wine from Abruzzo not to be missed in the Tullum DOCG, or the sweeter Passerina.
Molise
Molise is known for being the most overlooked region of Italy, but by no means to they produce wine of lesser quality. Some things to look out for are their Molise Aglianico, (very high in tannins) and Molise Greco Bianco!
Campania
Time for my all-time favorite, don't you even think about leaving Italy before having a Falanghina Del Sannio DOC, a dry and incredibly refreshing white from Benevento. This wine is easy to drink and has hints of citrus. Another fresh, crisp white to try is Fiano di Avellino.
As for reds, look out for Taurasi DOCG, an aged ruby red that stands out as a great red wine of the south.
Calabria
When trying wine from Calabria look out for Zibibbo, white wine with hints of almond and apricot; and Ciro Rosso DOC, made from the Gaglioppo grapes, an easy wine to drink alone or with meals
Basilicata
The first wine that comes to mind when thinking about Basilicata has to be Aglianico di Vulture DOCG, grown on volcanic soil this highly tannic wine is noted to be one of the best in Italy. Though Basilicata is not known for their whites they do produce an excellent Matera Bianco, a blend of primarily Malvasia, with a small percentage of Greco Bianco.
Puglia
Puglia calls for something we haven't mentioned before: an Italian Rosè! Rosato di Salento IGT, this wine differs from bottle to bottle as it can be made from either Primitivo, Negroamaro, or blend. I lean towards the Primitivo-based or blended Rosati as they have a fruity-er taste and are fresher in acidity.
That of course brings us to reds, where my vote goes to Primitivo della Manduria DOCG, coming from 100% Primitivo grapes. This wine has flavors of blackberries, cherries, and a hint of spices like cinnamon and nutmeg.
Sardegna
Two wines you must try from Sardegna: Vermentino, a fresh white wine that is considered DOC if it comes from Cagliari, Nuoro, Oristano, or Sassari:
And the red Cannonau DOC, which comes from the Grenache grape, is a deep full-bodied red wine.
Sicily
For the last of our wine trip around Italy, it's time to taste something from Sicily!
Etna DOC, is the wine that comes directly from the slopes of Mt. Etna, it actually comes in Rosso and Bianco. Red is made with Nerello Mascalese (min. 80%), Nerello Cappuccio/Mantellato (max 20%). The Etna Bianco DOC is made with Carricante (min. 80%), Catarratto or Minnella (max 20%).
Of course Italy has hundreds of other wines to try but this gives you a start! Have you drunk a wine from every region? I want to hear what were your favorites!