You've no doubt heard the stories… 
Friends who've come back from a road trip in Sicily gushing about the tiny restaurant that felt more like having lunch with a family friend. That Instagram post with no location tag bragging about a secret seaside cove. A great aunt who's recounted the story of the gelato that changed her life more times than you can count.
This is the Italy vacation you dream of. 
The tiny winding alleys, the kind leading to hidden wine bars, not filled with tourists. The food you'll remember for a lifetime, not the restaurants with photos on the menu. The breathtaking scenery, but not the oversaturated views plastered across 100 postcards. 
But how do you find these hidden gems? How do you experience Italy like a local?
Discover my guides and maps of Italy, including maps of my favorite gelaterie in Rome and Turin, city guides to Turin, Napoli and Milan, and ta guide to the Wine Regions of Piedmont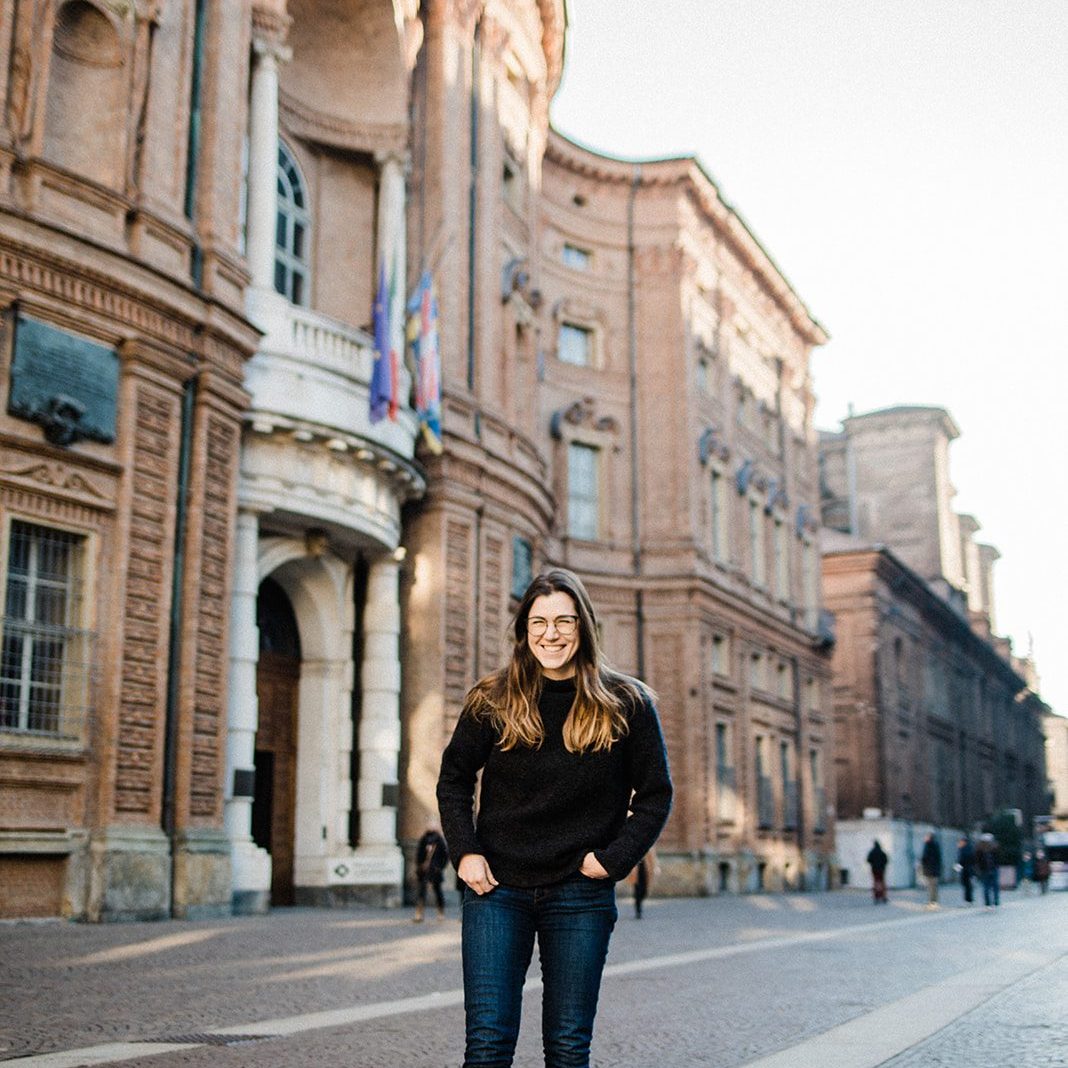 YOUR ITALIAN DREAM VACATION
I've got you!
In the 10 years that I've lived in Italy, I've made it my mission to discover the very best of Italy. At first, it was just for fun. What's a girl to do when she's upped & moved to one of the world's most famous holiday destinations? 
But then it was so I could share it with you… so that I could help you uncover and experience the authentic Italy. 
More than just another guidebook, I offer you advice from lived experiences, in real time! I am never not researching, travelling, taking notes and exploring the best that Italy has to offer. More than that, I have a network of incredible friends & colleagues ready to share their own advice and experiences with me. 
There's no chance that you'll arrive to find the enoteca you were so looking forward to shut down 5 years ago, or that that lake has since become an overcrowded social media hotspot. 
Instead, you'll have your dream vacation in Italy – savoring plates of food so good you'll be dreaming of them in 40 years, uncovering incredible art, and collecting stories that will stay with you for life.  
"I'm Italian and all the information you shared is so useful. I didn't even know about all these places!"
 - Giulia
Boutique Travel Packages in Italy
Can't wait to visit Italy but need a little inspiration & help with the details? Let's get you set up for the best trip ever!
This consultation call includes 1:1 time to go over all your Italy questions. We will walk through what type of trip you are dreaming of, then break it down to see what we can make happen and how.
Your vacation time is precious, and you want to make sure you're making the most of it. With custom recommendations, you'll be sure to experience the best Italy has to offer.
Enjoy tailored recommendations to experience the best Italy has to offer - tailored to your dream vacation.
Perhaps you're too busy to plan, perhaps you just don't like planning. You want to know where to go and when, while making sure to experience Italy like a local.  I'll plan your Italian itinerary for you, from where to stay, visit and eat.
Discover Italy from a new point of view.
CIOÈ
Literally means, 'that is to say'. Use it like Americans use, well, like.
Your friend, venting about her Italian boy, "he wants me to cook and clean all the time, cioè, praticamente he wants his mamma!"
DAI
Literally means, "you give". Actually means, "come ooooon".
You, "I don't think I'll drink tonight" All of your Italian amici, in chorus, "Ma daaaiiiiiiiii!!"