Does your dream Italy vacation include a day tasting wine in the rolling hills of the Italian countryside? Exploring Italy's vineyards is the perfect way to spend a day outside of the busy city. There is so much to learn about family traditions, winemaking, and the culture of Italian wine; plus there are plenty of particular wines to taste that you probably can't find back home!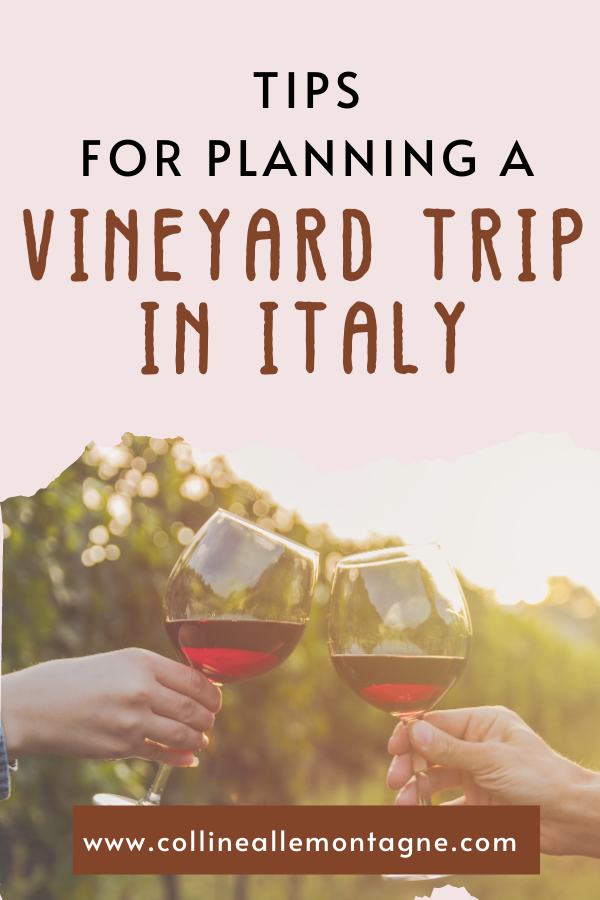 You will need a car.
Most wineries and vineyards are located pretty far out from the main towns, you'll find it hard to reach them by train or bus. So to visit Italy's vineyards getting a car will be essential. For this there are two options, you can hire a private car and driver or you can rent a car for a day. A private car with a driver will run a few hundred for the day, but at least you won't have to worry about the amount you drink and you can relax the whole day. On the other hand renting a car gives you freedom to wander and can be a little more budget friendly.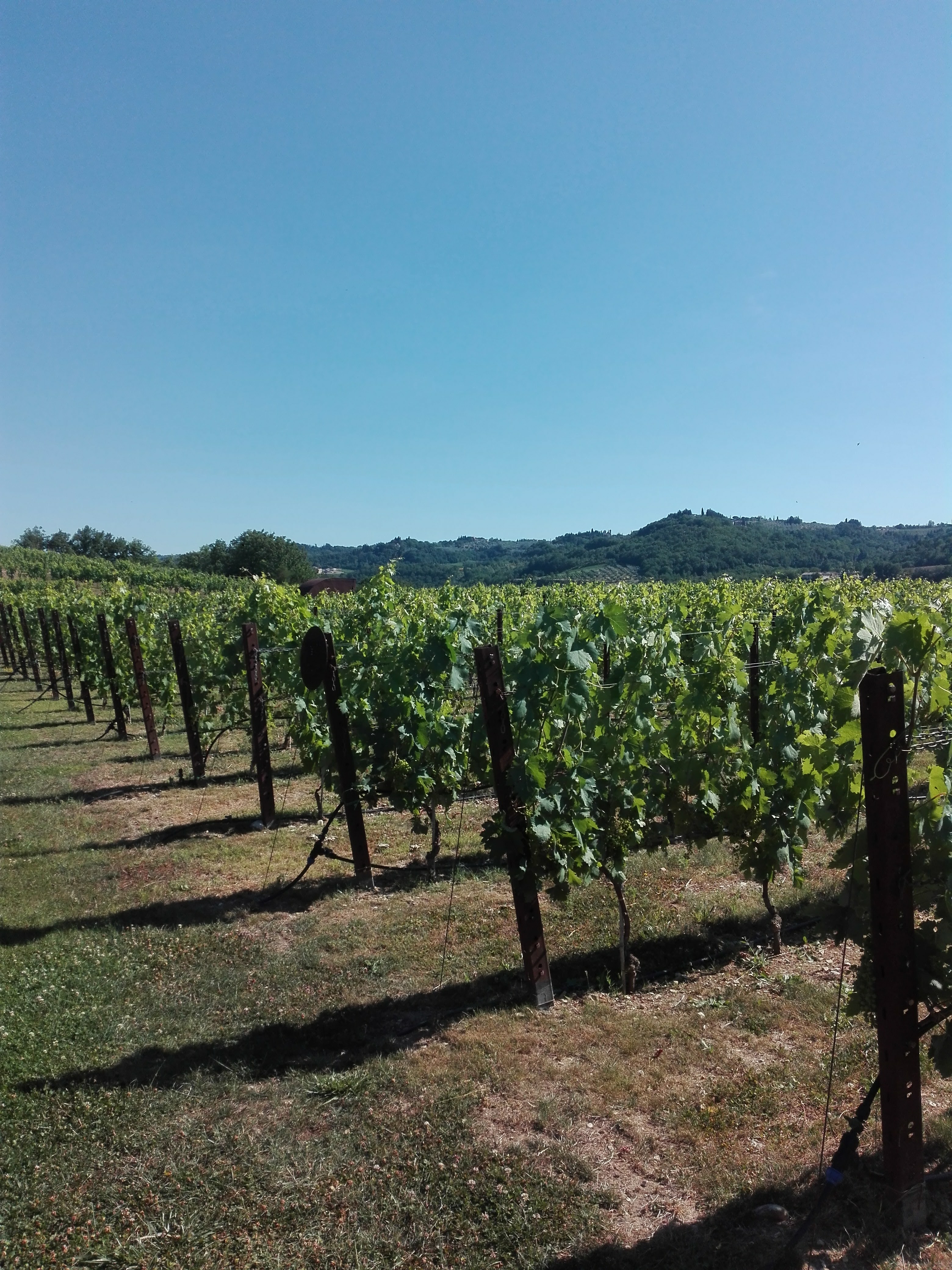 Aim for only two, max three wineries in a day.
When visiting Italy's vineyards, many make the mistake of getting over-excited and trying to cram too many wineries into one day. You'll want to leave time to fully enjoy the tastings, talk with the winemakers and owners, take in the scenery, and enjoy lunch. Realistically two wineries are the perfect amount for one day. If you want to plan for three, make sure they are next to each other, one can serve lunch, or you plan on staying out in the countryside for the night.
Your perfect day would look like this:
Winery #1 in the morning, lunch at a local restaurant or at Winery #2, afternoon tasting at Winery #3.
Choose smaller family wineries.
When looking for which wineries to visit, aim to jump out of your comfort zone and find some new family-run vineyards. This gives you the opportunity to jump into Italian culture, get to know authentic winemaking traditions and explore new wines.
Reserve in advance!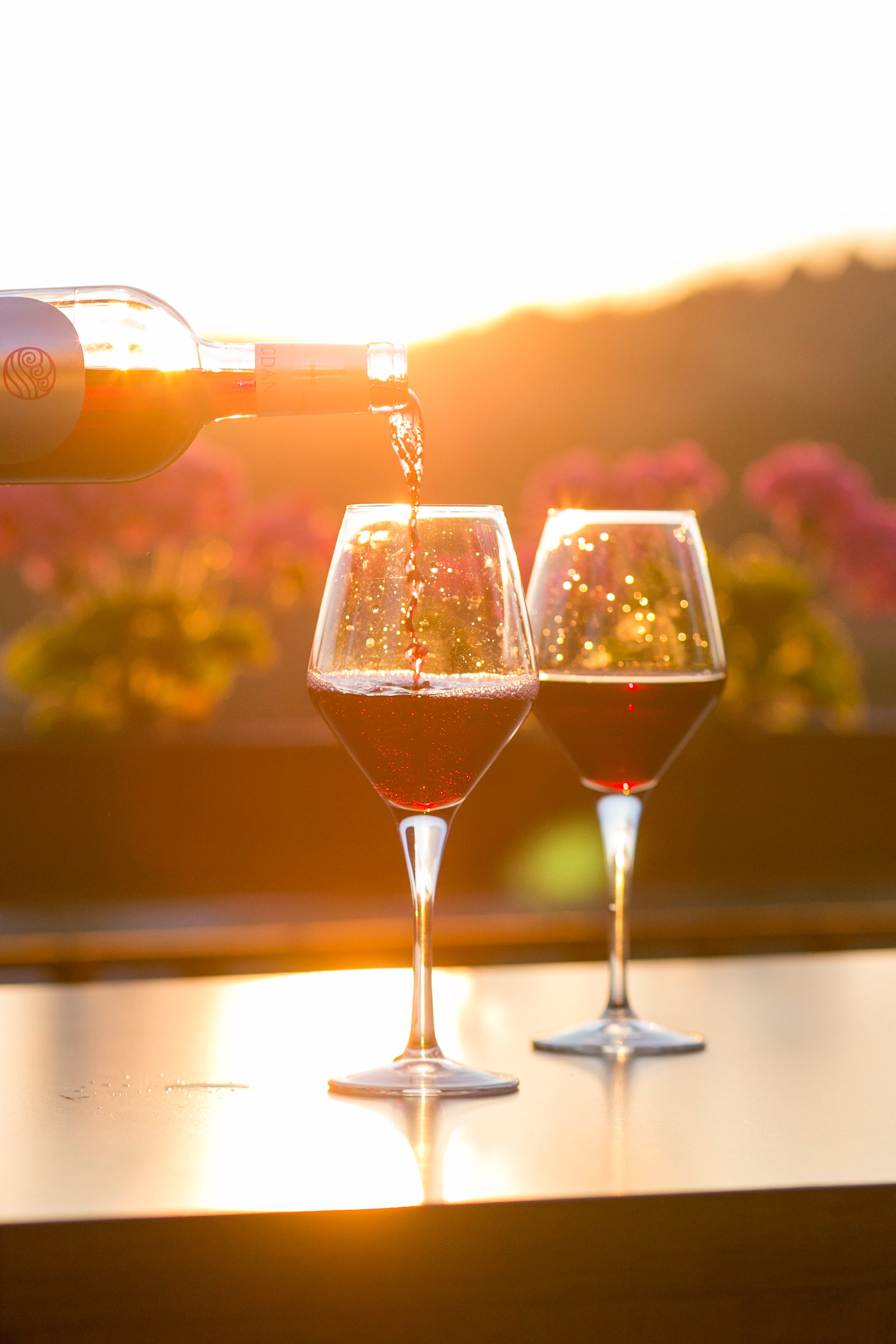 While some wineries may still offer drop-in tastings, they much prefer a little heads up. By calling to reserve you can make sure someone will be there, the tasting will be set up, and can also grab a tour of the winemaking area.
Bring water!
All wineries will offer a little snack and water but it is good to bring extra. With all the wine tastings you often forget to sip on water as well, but it is important to stay hydrated to keep your energy up for the whole day!
Remember you don't have to finish all the wine.
Italian wine tastings are serious business, instead of just a little sip, they often offer an almost full pour. This can add up to a lot of wine during the day so remember it is ok to spit out and not finish your wine. The winery team will not be offended!
Where to go for vineyard tastings?
Every region has plenty of vineyards to visit, you don't necessarily have to be in Tuscany to experience a great day of wine tastings. In Tuscany you can visit Chianti, Montepulciano, or Morellino di Scansano. In Piemonte there is the famous Langhe area, but there is also Monferrato, Caluso, and Roero. Lazio offers its Frascati wine area or you can follow their Strada del Vino in Latina.
Looking for wine destinations in other Italian regions? Send me a note telling me where you will be visiting!
Looking for a wine tour in Piedmont? Here are three great options:

Langhe Wine Tour & Tasting with a Somm
Scarlet & Hues Boutique Wine Tour (Personalized)
Barolo & Barbaresco Tour and Tasting