You are probably about to set out on the semester of your dreams Studying Abroad in Italy, and I am guessing you are desperately searching for what to pack, what clothes to wear, what medicines you need to bring. Hopefully, I can give you some advice to help out to get you ready for your semester abroad!
First, what do I know about Studying Abroad in Italy?
I actually came over to Italy directly at 18 years old and studied all 4 years of undergrad in Rome. While being a full time foreign student, I met a whole wave of new semester abroad students every 3 months. I kept seeing (and still today see) that they all make the same mistakes and struggle, with the same cultural difficulties. That is why I wanted to make this post, to prep you for a few months in Italy.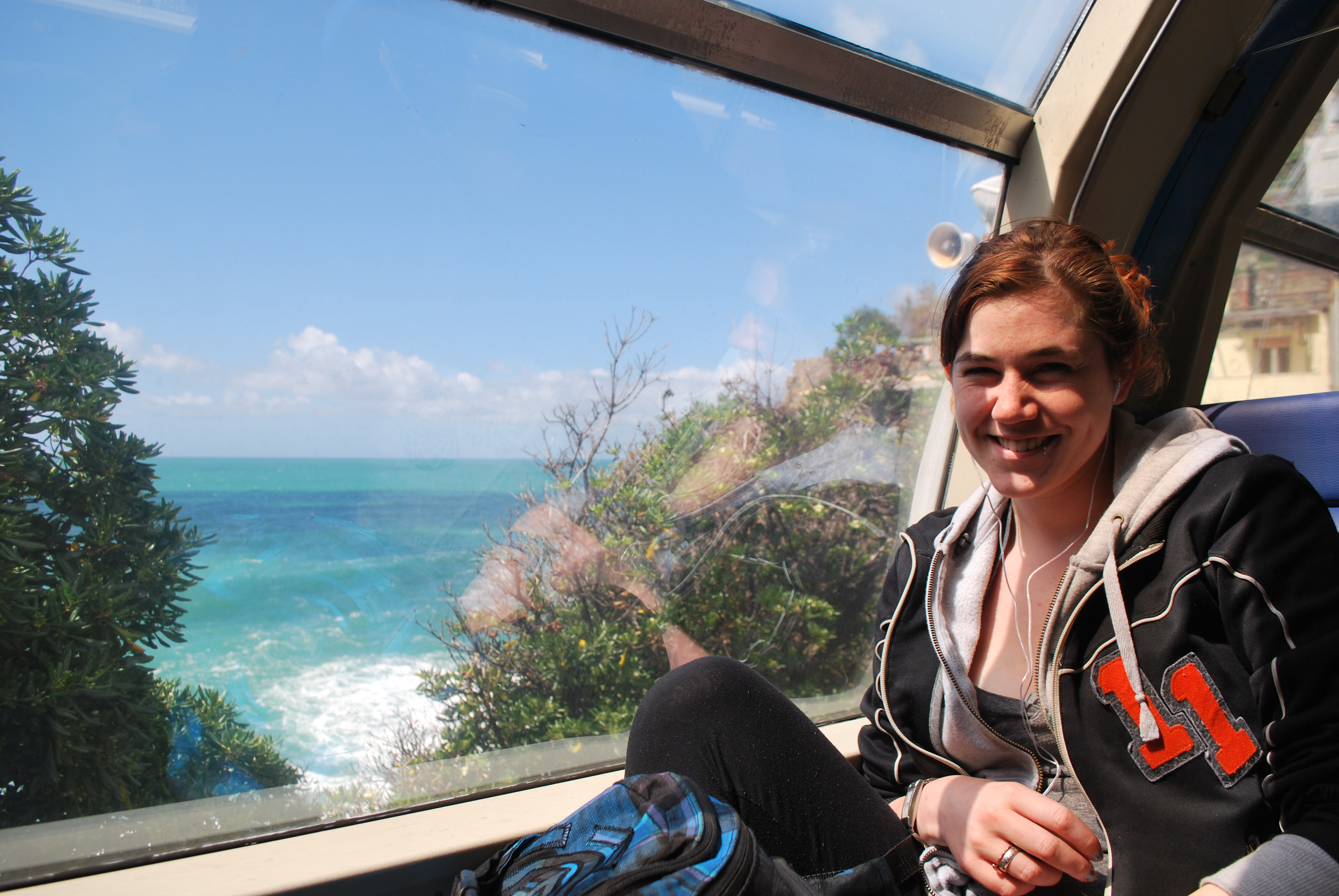 Of course, you all may be studying abroad in different cities, this post focuses on Rome and Florence, but if you have questions about another city, send me a note!
What do I need to pack for a semester in Italy?
I would recommend taking way less than you think, 7 to 10 outfits max. Italians dress simple, wearing the same staple items for days only switching small things up. Think Classy Comfort: Nice leggings, booties, with a loose top and leather jacket. Basic, but does the job. Plus the less you pack on the way means the more stuff you can bring home (and you WILL want to bring stuff home).
Let's start with what is easier, what can you leave at home:
Those 20 clubbing outfits. Ok yes, you should bring one fun outfit for a night out, but in Italy you can spot an American from a mile away on a night out. Most people in Italy will wear simple clothes when going out, as it is more common you will end up in a bar. Jeans or Leggings, with a fun top and low heels are fine, no need to pack that one tiny, tight and sequined or leather dress.
Also if you bring stilettos and nice heels, they will be destroyed after one night on Italy's cobbled streets.
White shoes, for that matter also white pants. Sadly these main cities are very polluted and you will find that between public transport and walking around your favorite whites will soon be very ruined.
Flip Flops, and shorts. In Italy these are beach only attire, and aren't seen around the city. As for shorts, again if you are on public transportation or walking around sweaty hot Italian cities, they will not be too comfortable.
Expensive Jewelry: It really isn't worth the risk of losing it.
Towels/Shampoos/Feminine Products/ Books Many study abroads show up to the airport with 3 huge bags, when they open them… you'd have thought they were packing to go to the middle of the jungle. Italy is a civilized country, you will be studying in a populated city with all options for these products. Save the weight and the space!
But while on Shampoo: the water in Italy is Hard, so if your hair is sensitive, see if you can get a product to counteract that before you leave, just to be sure!
Ok What to bring to Italy:
Comfy shoes: I know your mom has told you twenty times, but LISTEN TO HER. You have no idea how much walking you really are about to do. Invest in good shoes, with strong soles. I had a pair of Frye boots when I first moved to Italy, loved them, but within less than 3 months, the soles were completely gone, had them redone and again in about only a month, finished.
Layers: Temperature is a bit funny in Italy. Given the buildings are stone, they don't reflect heat. This means in the sun it could be hot, but as soon as the sun goes down you will be shivering. Also in the winter, it may not be snowy, but there is a humid cold that gives you chills. Bring different layers of jackets, covers, and sweaters, just to be sure.
Also bring a light scarf! If you want to duck into a church to check out the art, you will have to cover down to knees, midriff, and shoulders!
Birth Control, and any specific medicines. Otherwise, Ibuprofen you can get here (but not acetaminophen that I have found).
A good small bag that closes and has internal pockets. Just to stay safe with pick pockets.
Adapters for all your electronics! They aren't so easy to find once you are already here.
Other things to know before you depart for Studying abroad in italy:
Check your bank, but the best option for getting euros will be to take out from an ATM in Italy. HOWEVER. Do NOT use the ATM's near tourist sites, use one from a real bank: Intesa San Paolo, UniCredit, BPER, Banca di (Insert Italian City name here)
Do Not Exchange at Italian Airports, the commission and rate is TERRIBLE.
If you are going to need your family or work to send you money, look into TransferWise.
Learn a few words of Italian. No it is not 100% necessary, but it is really kind, will help you make local friends and appreciate the culture better, Plus impress everyone else who forgot to study.
Get a water bottle, there are water fountains all over the city!
Most likely getting a SIM in Italy will cost much less than your phone plan at home, so have a look around and see if you can put your home plan on hold.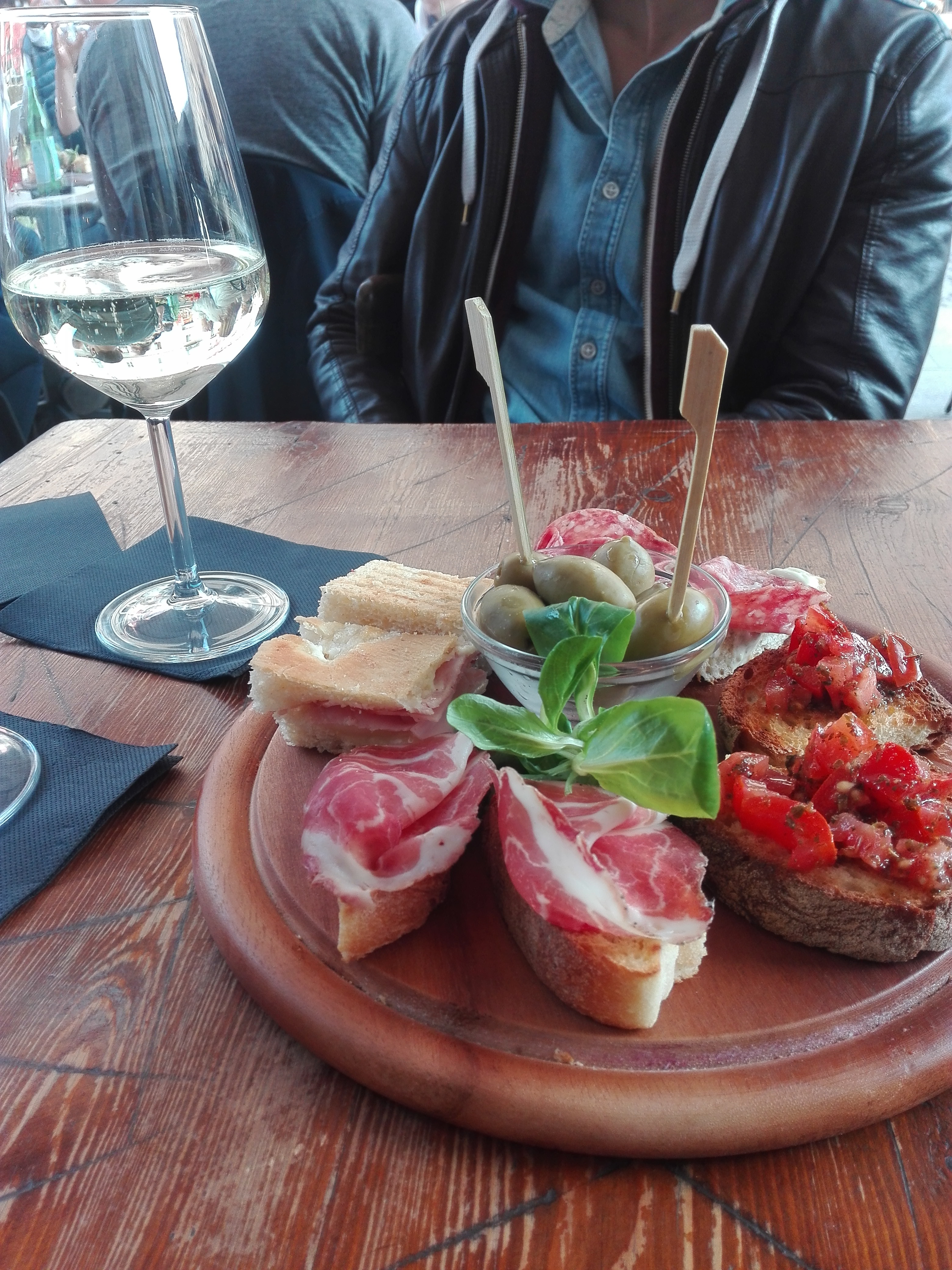 Eating Abroad
When you are studying abroad in Italy you should definitely take advantage of all the amazing food the country has to offer. And really, accept a few months without Brunch and Mexican. Nothing upsets me more than seeing a study abroad student only eating out at American-style and Mexican food spots. It won't be as good as home and is not worth it…
A pizza is a single size, for one person. Yes, we eat it all. This always seems to bring shock new students. Don't question the calories, just know you walked them all off exploring your new city.
You pay for water at a restaurant, see that is why it is good to have your own water bottle.
The 5 euro to 10 euro wine is worth it. I know the fact 1 euro bottles exist is amazing, but trust me, explore some of your supermarket's pricier bottles you'll enjoy it.
American coffee probably can be found now in tourist stores, but try to get used to a little espresso. There also happens to be less caffeine in espresso so don't worry about having 4 a day.
Learn to love aperitivo: if you are on a budget seek out some great aperitivos. This fantastic practice is where you buy a drink and usually, there is a buffet or plate of snacks to accompany it.  Dig in, this saved me so much money as a student.
Traveling on your Semester Abroad
I know, you all want to go away every weekend and see… let me guess: Barcelona, Amsterdam, Dublin for St. Pats, Santorini, Pink Palace, Baths in Budapest and Paris? Ok I get it, its incredible that we have budget flights and all of Europe at our fingertips… but don't forget about Italy. There is way more to see in this country than your campus, or uni city. Take some time to sit back and enjoy Italy the slow way, really soak up this culture you can to be a part of.
Try: Napoli, Sperlonga, Pesaro, Sicily, Matera, Bari, Ravenna, Sestri Levante, Verona, Padova, Lago Maggiore, Turin, or the Alps.
If you are looking for the best places to visit in Italy, shoot me a message, I would love to help you organize a great semester abroad.
When booking things have a look at these sites
Italo, for trains (also the Trenitalia, but I prefer Italo)
Skyscanner.it
Oh and by the way we don't use Uber here, it costs 20x the price of a cab. Look for the Mytaxi app or the local SMS number in your city.
Some more things to know
A few other friends from University pointed out a few more things to share about studying abroad:
First, Italy is not necessarily disability friendly, there are a lot of stairs and not many elevators. Keep this in mind when you are thinking about coming over.
When living in Italy: Don't plug in all of your appliances and let them run at the same time! Italian currents can't handle it.
So that should get you a little more ready for studying abroad in Italy.
Remember everyone is going to be a little stressed being in a new environment, but own this experience because no one ever left saying it didn't change their life.
If you have any more questions about studying abroad in Italy, I would love to help out, contact me here, on Facebook or Instagram and let me know what you are curious about!.