Alright, you have finally decided, you are going to Italy! But where to start, where to go, what do you need to book?! It's OK I am here to calm that travel anxiety and break it down for you. Let's dig in to figure out how to plan a trip to Italy.
There is no exact timeline for planning a trip, to be honest, you could be someone who likes at least a year to figure things out, or you could be someone who books tickets 3 months from now. So this is the general order you should follow when trying to plan your dream trip to Italy, but of course, hop in wherever your process takes you.
Let's get started brainstorming your trip to Italy
First things first, focus on where you want to go. Italy is huge and there is so much to see. Figure out how long you can afford to take a vacation in Italy and how you want to experience it. Do you want to focus on history, Art, Wine, Food, or General Culture? Are you looking for a luxurious life sipping cocktails on the waterfront, or a relaxed cooking class in the countryside?
If you are ever unsure, remember I am always open to chatting with you to figure out where you should go!
When you plan a trip to Italy, create a list of your ABSOLUTE Must's: Must-do, Must-see and Must-try! Jot these down or start a Pinboard because you will probably find a lot of inspiration!
And think of a general budget to fit the length of your stay, and what you can save up in the time in-between.
Check your Visa & Passports
Make sure your Passport is valid, it can take a few months to renew it so the earlier you get this sorted the better! Also, check if you need any type of visa or legal travel documents. As an American citizen, you can visit Italy as a tourist for 90 days within a 180-day period, with no visa. However, there will be a required authorization document after 2023 (I will publish more on this as it develops).
Alright then it is time to plan your trip to Italy
Finalize your destination or multiple cities. Where will you fly into, where will you fly out of?
Finalize your dates and start looking at flights, check out Skyscanner and Hopper and keep an eye out for a good deal. Compare airports in Italy as things are fairly close together and easily accessible by train. If you are planning on visiting multiple cities, consider flying in and out of different airports. This could be cheaper than trying to circle back to your original arrival airport.
Buy when they are in your budget, usually, a few months out, I go for 6 to 4 months before. And go ahead and get flight insurance… you know in case Coronavirus 2.0.
Consult your list of musts, compared with the length of your stay and start honing in on a good itinerary.
With your general itinerary and list of must-dos, be on the lookout for deals with tour companies and hotels you had your eye on. Start following experience providers on Social, they often will post some good early bird deals!
Figure out Transportation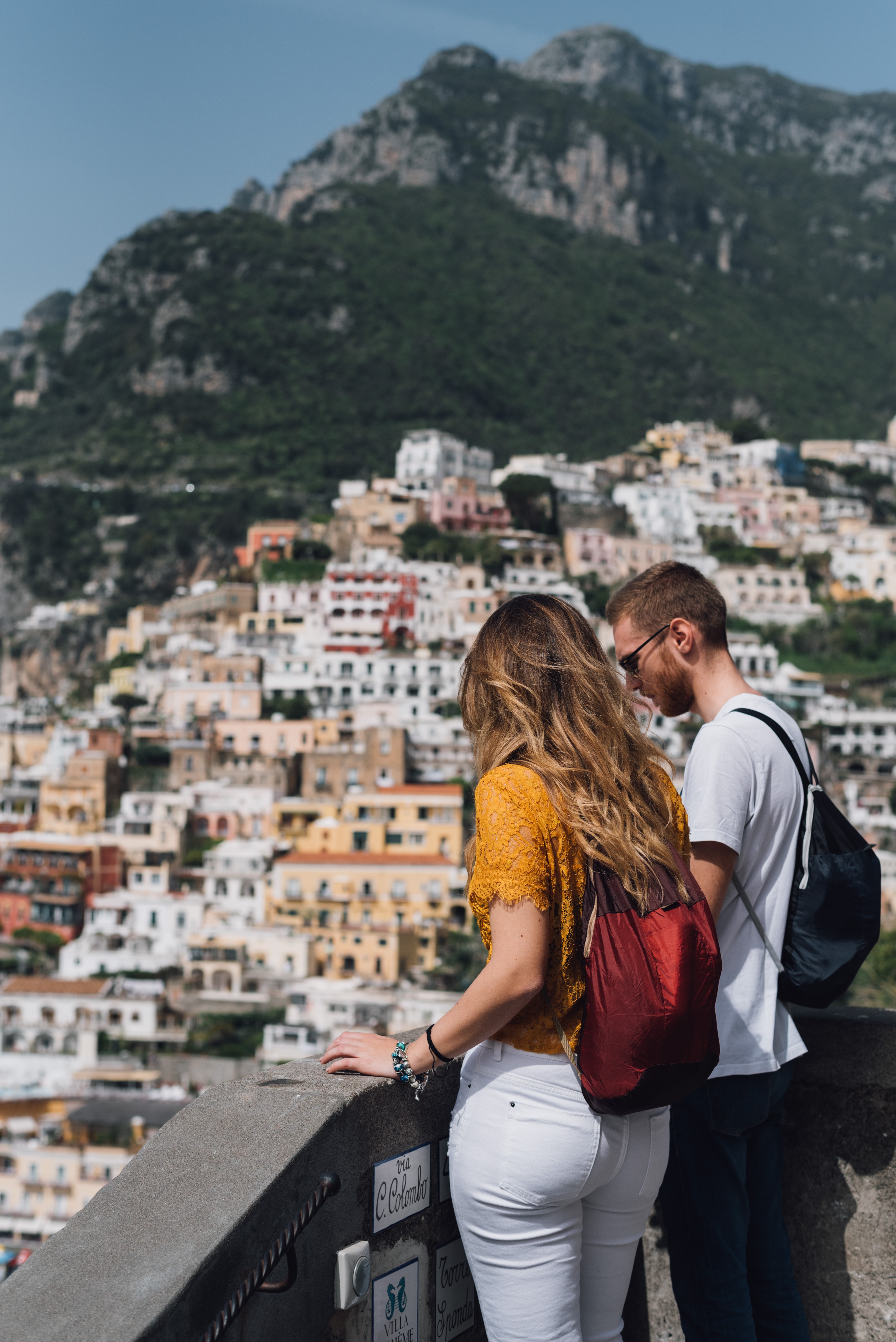 Will you take regional trains, high-speed trains, rent a car?
Now that you know exactly where you are headed, figuring out how to get from one place to another in Italy, (and most importantly, how long it will take and how much it will cost) is the next step in planning a trip to Italy.
Keep in mind that if you want to rent a car in Italy, you'll need to get an international driving permit before arriving.
If you are travelling by high-speed trains in Italy, remember that the prices increase as your dates get closer, so book ahead as soon as you can! Trenitalia is the national railway but I prefer Italo, the trains often run better and are slightly cheaper.
Regional trains, run much slower, and will most likely be late. But the prices are set, they are very affordable and you can just purchase them in the station when you are ready to leave.
Finalize your Budget
With your flights to Italy purchased, and a general itinerary decided, start finalizing your budget, deciding how much you can afford to spend on hotels, and what you will put aside for food, shopping and extra museums.
Then keeping this budget in mind, you can book your hotels, BnBs, experiences, and train tickets! Only if you are taking the high-speed train, of course, regionals you can buy on the spot. For museums, I would say only book the major ones in advance, such as the Vatican or Uffizi so as to avoid a long line. Most of you can grab a ticket on-site with no problem. Remember that buying in advance means you have to choose a date, so if your plan is a little up in the air, hold off a bit.
Learn a little Italian
Ok, this one is not 100% necessary if you are staying in popular cities, but it is polite. Knowing a few words in Italian will help you feel more confident getting around and will make your trip more enjoyable! You can read more on this in the post "Do I Need To Speak Italian?"
Get ready to go to Italy!
Don't forget to tell your bank and credit card companies about your trip! The last thing you want is for it to get locked while you are abroad. Also be sure to bring multiple cards and cash, just in case something goes wrong!
Make a packing list and see if you need to grab anything before you leave(Adaptors!) I also suggest that women pack a light cardigan or scarf to throw in their purses, as you may need it when entering churches. The few days before leaving pack up your suitcase, lay out what you need for your carry-on.
Double-check all of your reservations. And make sure they are all in one place on your phone (or printed) so that you can access them when needed.
Check your arrival plan. You will be tired and definitely overwhelmed after the flight so figure out in advance how you will get to the hotel or BnB. Double-check the standard rates if you choose to take one, or grab your bus and train tickets in advance. If you aren't used to long-haul flights or travelling abroad, I would recommend getting an airport transfer for comfort.
Right before going:
Make sure you have supplies for the long flight, and charge everything!
Exchange a little cash at your local bank. Exchange in Italy takes a HORRIBLE Commission fee, either exchange before or take out of the ATM directly here!
Looking for more advice while planning your trip, or would you rather have someone do it for you? Check out my Italy Travel Planning Services.